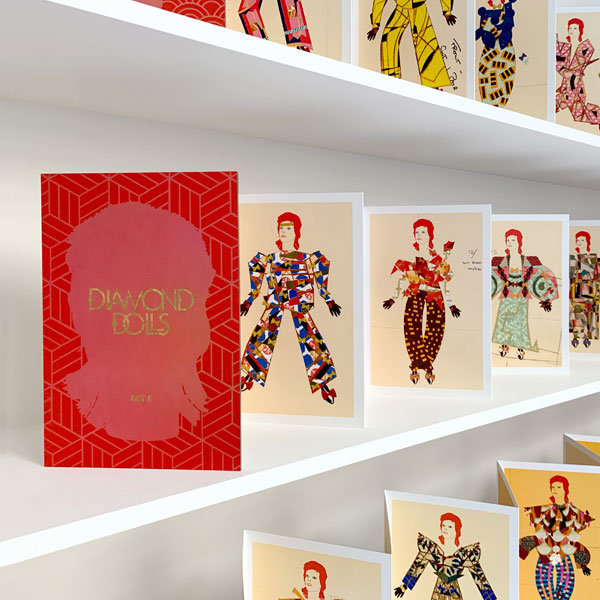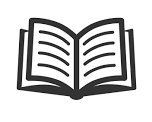 Diamond Dolls
Limited Edition Artist Book


Presented in a bespoke multi foil blocked cloth wallet, signed and numbered limited edition fine art book by: Hormazd Nariewalla

Limited Edition of: 300
Publication date July 2021
ISBN 978-9997891-8-3

Price £360.00



www.narielwalla.com
www.emmahilleagle.com


---

"A fabulous and fascinating addition to the Bowie universe."

Dylan Jones, OBE


---

"Diamond Dolls is a stunning anthology of drawings, built up from discarded Savile Row brown tailoring patterns. Hormazd elevates these hollow outlined figures into ceremonious beauty and magic."

Russell Tovey


---

Diamond Dolls is a sumptuous artist's book that originates from a sequence of Hormazd Narielwalla's highly distinctive paper collages.

Thirty six images carry a running motif of Bowie's 'Ziggy Stardust' persona, each of which is defined by elaborate, decorative costuming. Cipher-like, the figures reference the Japanese gender-fluid traditions of kabuki and onnagata, which influenced Bowie in his approach to challenging conventions about sexuality.

The book is introduced by John O'Connell, author of Bowie's Books (Bloomsbury, 2019), who draws parallels between Bowie's shape-shifting ability to project different personas through dress and make-up and Narielwalla's exploration of themes that encompass identity, adornment and transformation.

Conceived as a sculptural object in three parts and designed to stand like a series of shoji screens, Diamond Dolls pushes the boundaries of lithographic printing into the territory of an art medium. The original collages are printed front and back to reveal the 'artifice' of cutting and pasting involved in their construction, while the foiling of paper edges and details of de-bossed abstract patterns, gives the opening and arranging of the book a tactile and performative quality.

Diamond Dolls has been acquired by public collections including Yale Center for British Art, USA; Tate, London and Bower Ashton Library Special Collection, Bristol


---
Description:

Diamond Dolls is a book, it is an artwork, it is a performance a sumptuous and engaging piece of work. Printed as three separate books in a concertina style, it has lavish covers that are embellished with clear Iridescent and also distressed Gold foil. These are further enhanced with opaque holographic gilt edges all working to portray influences of the showman David Bowie.

The books are wrapped in a cloth wallet which is also foiled in two colours and has a string toggle fastening mechanism which all adds to the performance.

The books are printed using the Vivid Colour ™ expanded colour gamut process which makes for the super bright colour rendition of the works along with super sharp detail.
Include within the pack is a signed and numbered certificate, a biography and introduction explaining about the work itself and Artist who created it.
The books are carefully put together by skilled craftsmen and all are individually assembled by hand in London.

Specification:

Format: Portrait finished size: (240 x 165mm)

Three separate books featuring 12 x unique artwork in each

Cover: Red on the outside with double foil blocking feature

Printed: Using the Vivid Colour ™ print process for optimum image reproduction and intense colour.

Extent: 3 x separate 12 panel concertina books with hard case covers.

Features:

Outer Wallet: Is beautifully foil blocked in two colour onto a duplexed cloth, the toggles on the back for the string seal mechanism are leather embossed.

Covers: Are a sensation of tactility, interaction with light and feel and are foiled again in two colours and gilt edged on four sides.

Text: Printed perfectly to achieve all the intimate detail with rich and bright colour reproduction and including further Iridescent clear foil touches within and also featuring Gold patterned inner cover foil patterns.

Within the package is an individually signed and numbered certificate from the artist.

Printed & Bound by Boss Print (Made Great in Britain)

Materials:

Outer wallet: Brillinata Dubletta 3257 cloth duplexed to 27gsm Colorplan Bitter Chocolate, toggles brass riveted to the back and red thread closing mechanism

Cover: 300gsm Colorplan Bright Red dulexed to 2mm Greyboard.

Text paper: 120gsm Omnia

---